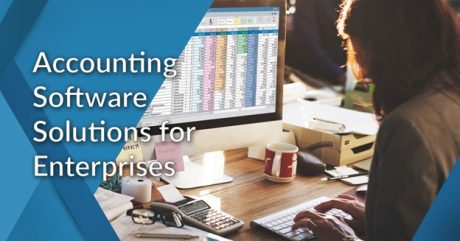 A Dedicated Accounting Team You Can Trust: With a dedicated team of accounting professionals, you will have the proper controls in place to mitigate risk. Free yourself from day-to-day accounting, and position your business for growth. Gain the peace of mind that comes from knowing that all of your accounting functions are being performed consistently, accurately and on-time. If you are in need of financial or accounting strategy, we offer an optional CFO Service.
Cost-Effective Enterprise Technology for Better Decision-Making: As a CETraC Advisory Consulting Service Center Client Accounting Services customer, you have a choice of allowing your business to operate on the Tally ERP 9 platform at a fraction of the cost. Tally ERP 9's real-time dashboards, budgeting and reporting provide better decision support for growing businesses of all sizes. Tally ERP 9 cloud-based platform provides secure access from any internet-connected device and delivers powerful business intelligence tools for better decision support. Our system's accounting workflow let you stay on top of transaction approvals and cash flow.
Streamline Your Operations for Growth: From startups to public companies, Tally ERP 9's highly scalable and flexible framework can grow with your company, so you can avoid the disruption of having to change platforms during high growth events. Tally ERP 9 is the only platform your business will ever need. Tally ERP 9's custom workflows allow you to perform and track special nuances of your business with ease. From approvals to escalations, we can customize the system to fit your needs. Tally ERP 9's open database allows us to integrate third-party applications specialized for your business.
Custom Service Levels That Meet Your Needs: Our basic plan addresses the most common functions, but we can tailor a plan to meet your specific business needs. Transaction volume and business requirements drive service and cost estimates over revenue. Our team will perform a comprehensive assessment of your business and present a detailed proposal and implementation plan to you. You will know exactly what services and costs to expect as well as what the transition will entail. Our streamlined onboarding and training process will ensure a smooth transition.